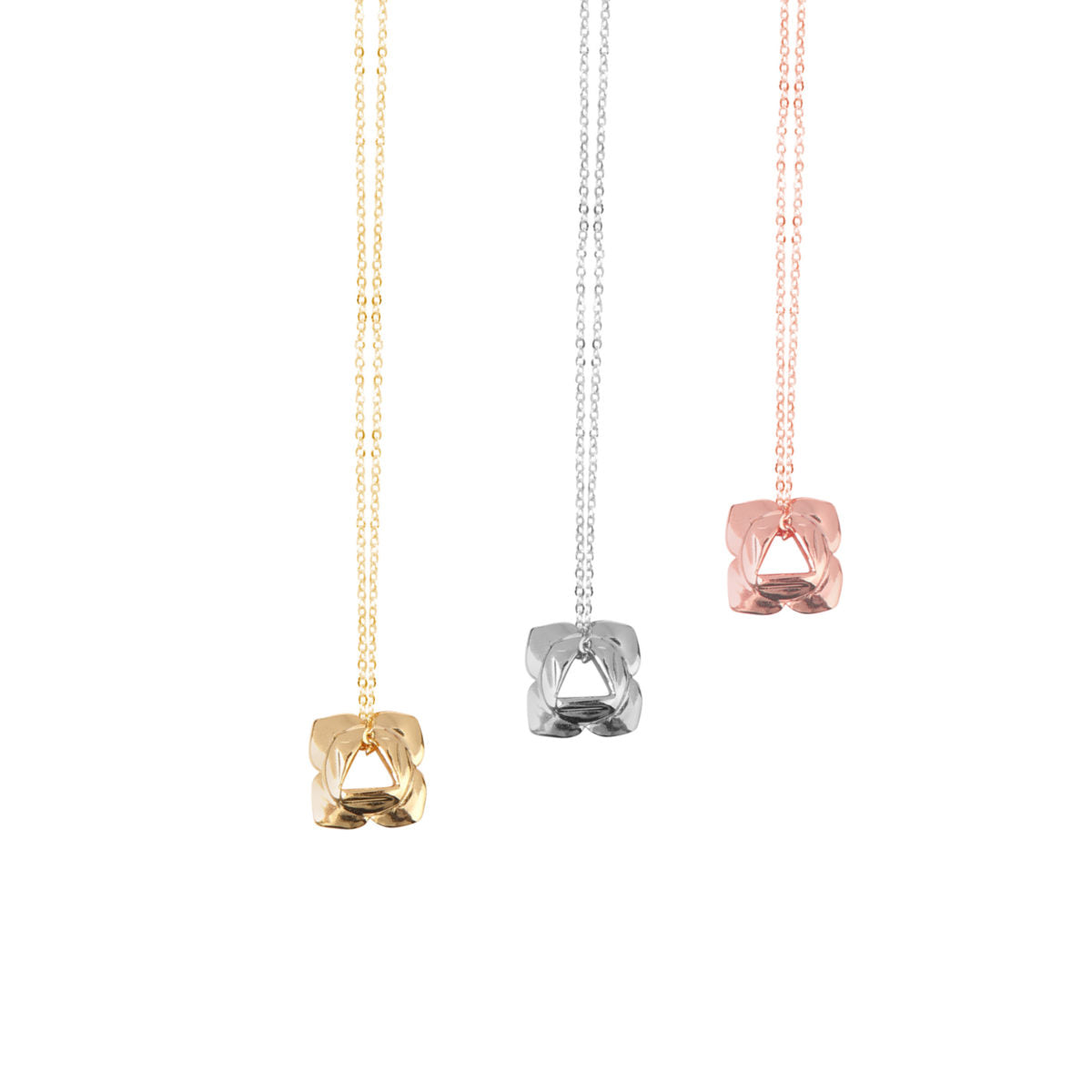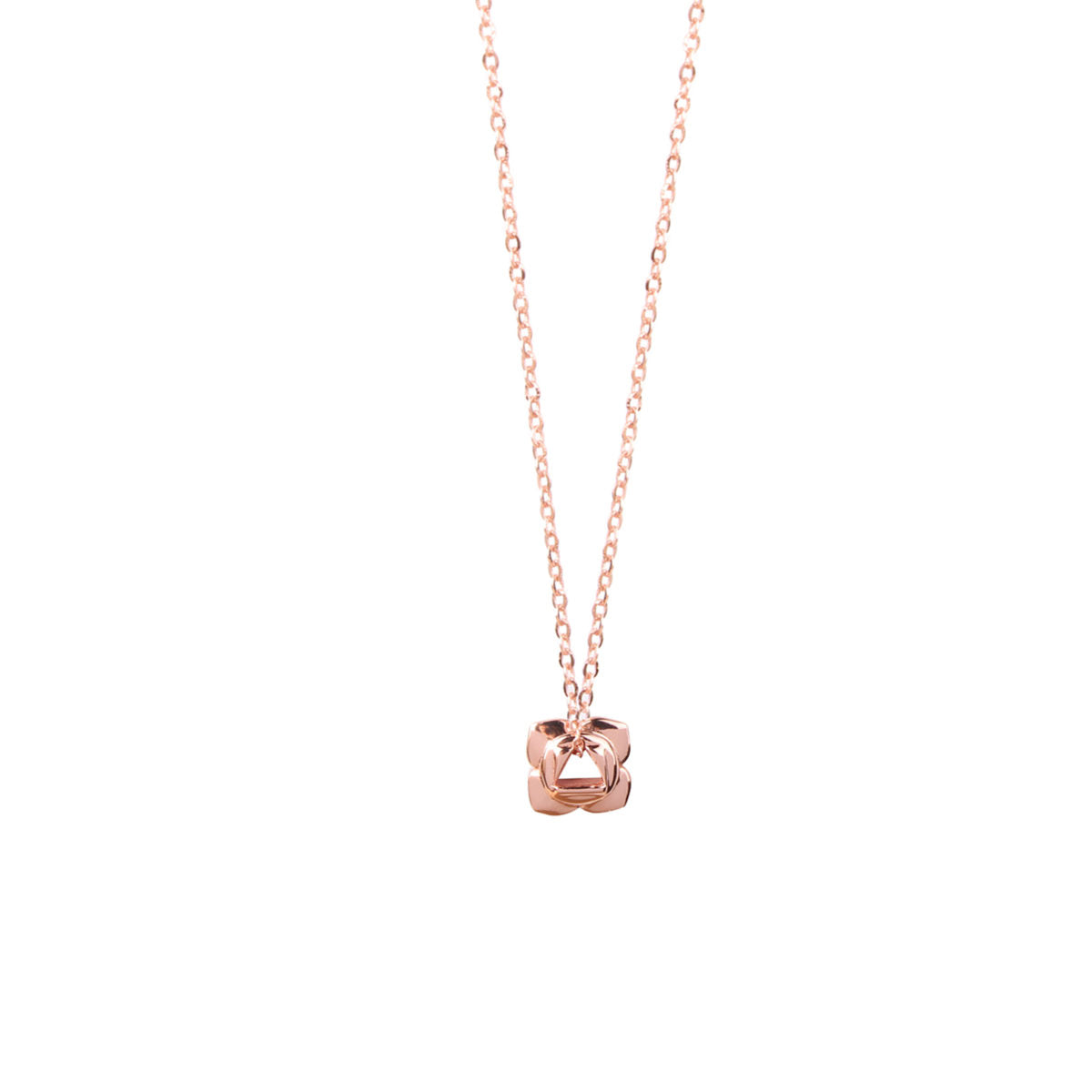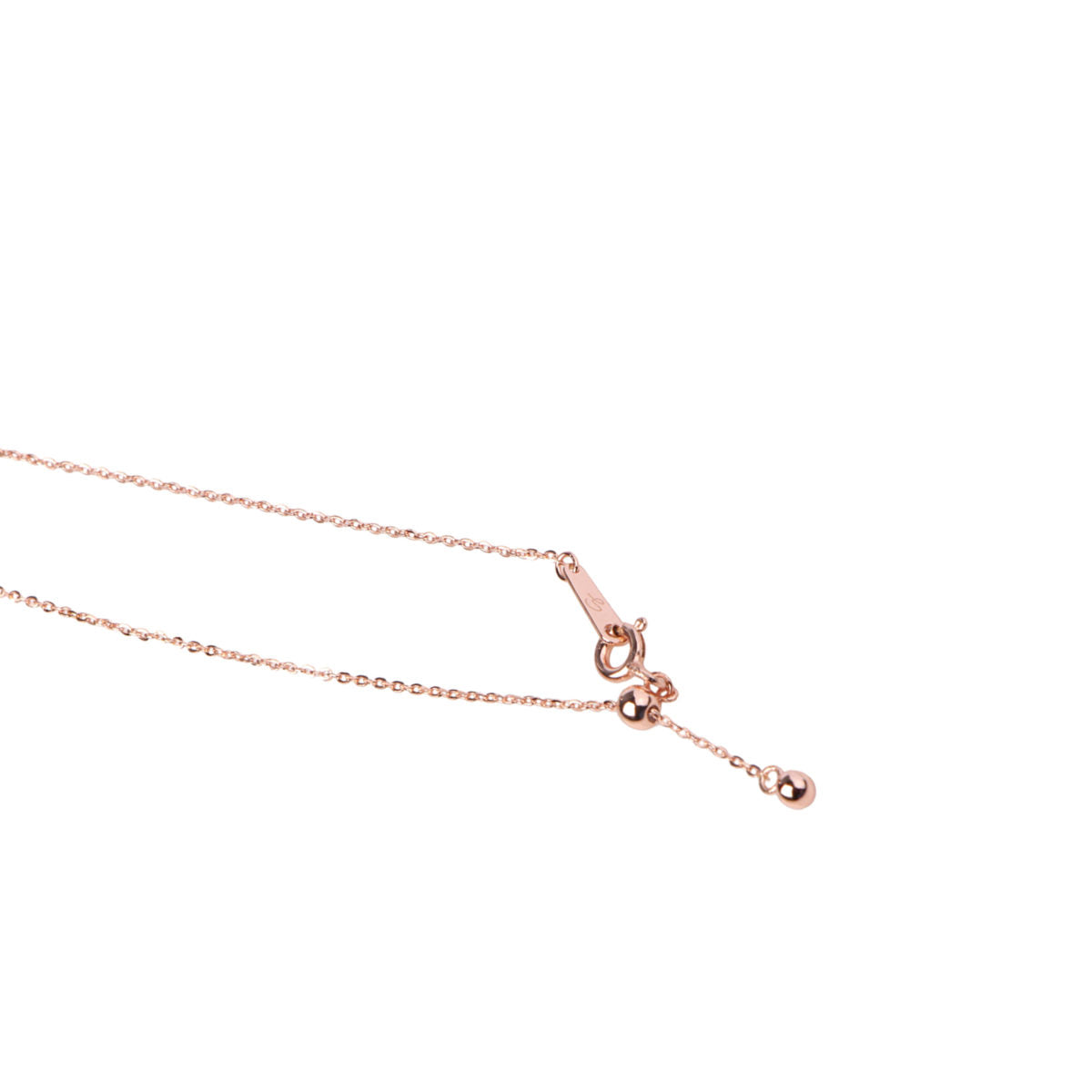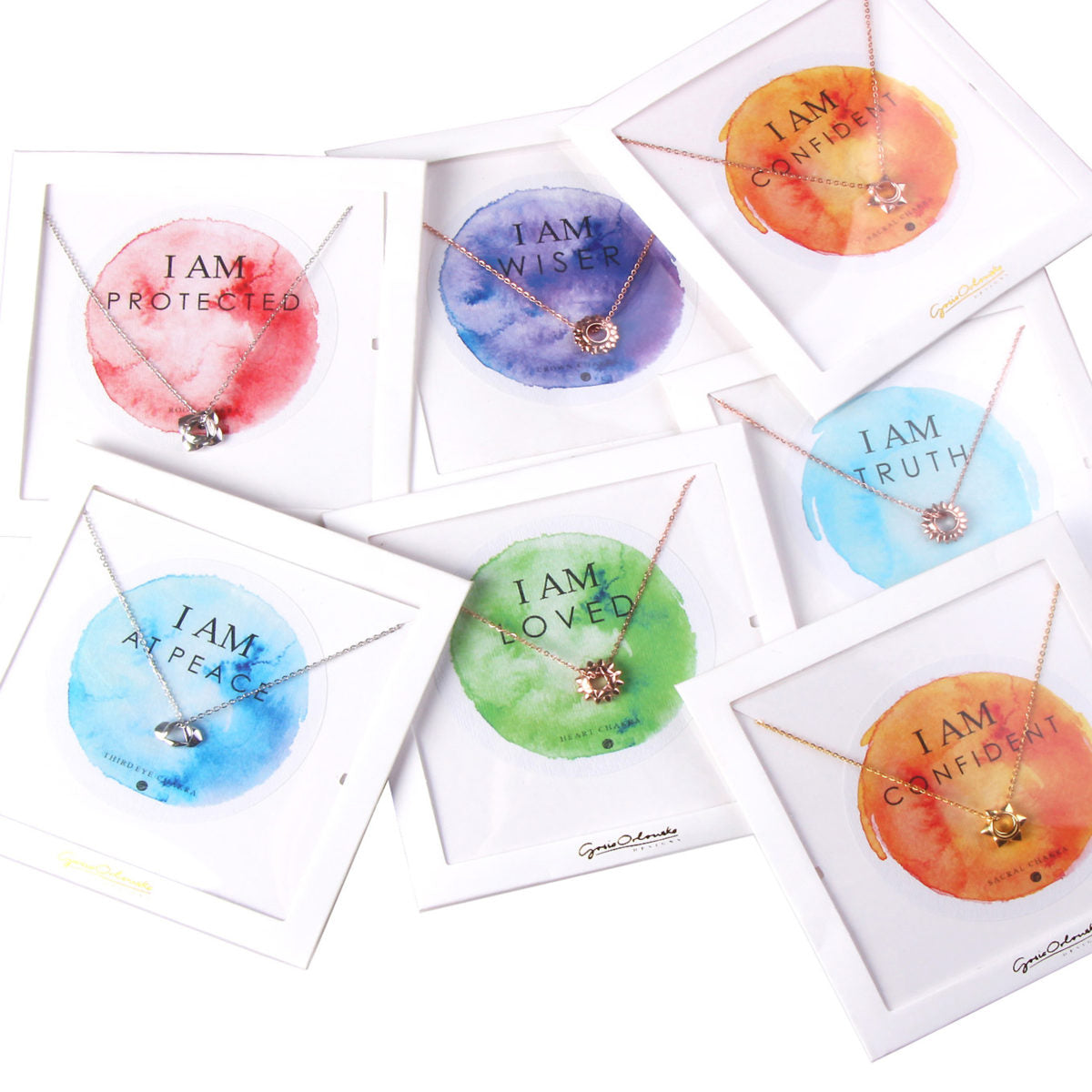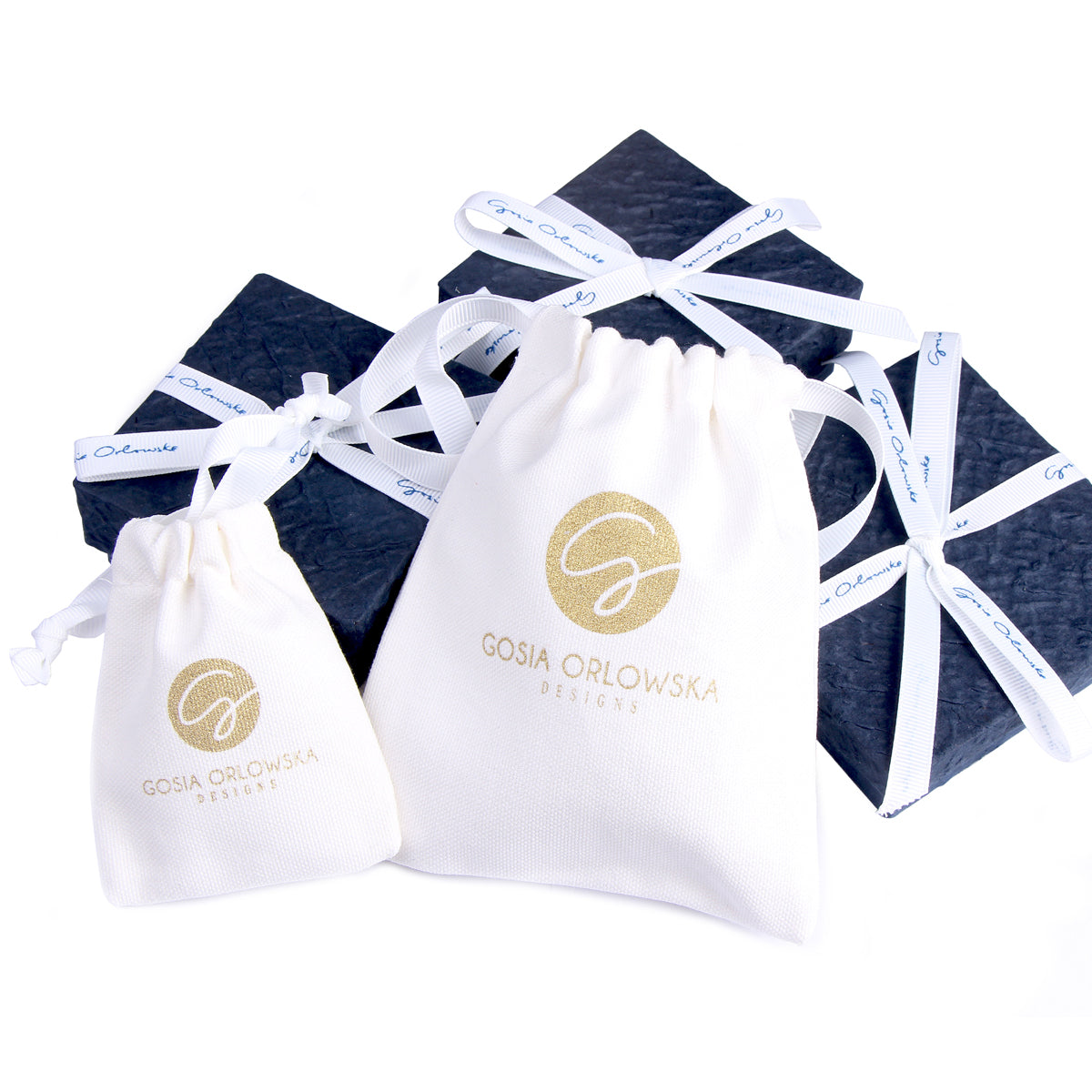 "REIA" ROOT CHAKRA SILVER NECKLACE
Sale price

$590.00
Regular price
(/)
4 in stock
2 in stock
Out of stock
---
 Our "REIA" ROOT CHAKRA SILVER NECKLACE  is a very subtle and elegant piece of jewerelly. Minimal yet luxe-looking, this is the ultimate modern-chic accessory to, well — pretty much everything. 

The root chakra or Muladhara chakra is the first of the seven main chakras, located around the coccyx or tailbone. It governs our basic needs for good health in the body, a sense of connection to the Earth, and feeling supported and stable in the physical world.

------------------------------------------

Details:

– 925 Sterling Silver necklace 

– Sterling Silver Root Chakra pendant approximated 1cm (w) x 1cm (h)

– Necklace length can be adjusted

– Necklace total length approximated 45cm long

"Wear daily to enhance your sleep, safety, self-preservation, grounding and self-awareness."

 ---------------------------------------------

What are CHAKRAS?
"Chakras", by definition, are energy centres within the human body that help to regulate all its processes, from organ function to the immune system and emotions.

There are seven main chakras, which align the spine, starting from the base of the spine through to the crown of the head. To visualize a chakra in the body, imagine a swirling wheel of energy where matter and consciousness meet. Each chakra has its own vibrational frequency, that is depicted through a specific chakra colour, and governs specific functions that help make you, well, human.

About ROOT CHAKRA:
The colour red glowing brightly at the base of the spine, where this chakra is located, is the beginning of root chakra cleansing and balancing. The root chakra is responsible for your sense of safety and security on this earthly journey.

  ----------------------------------

Remarks:
Protect your jewellery by storing it individual pouches or airtight bags to prevent it from reacting with the Sulphur in the air or from being scratched.

Sterling silver tarnishes, especially when exposed to salt air and products containing sulphur. However, silver that is worn regularly used typically needs less care, so we encourage you to use or wear it every day!

 
Share some content to your customers about your products.
How long will it take for my order to arrive?

All orders that comprise of items that are in stock will be prepared and sent within 48-72 business hours after receiving by the customer an official order conformation. This time frame might vary during sales and promotion periods. 

Items that are not in stock, especially in case of clothing, it takes up to 2 weeks to have them made. We will inform You in case of necessity of making them to order. If delivery time will be too long for You, You can cancel the order. 

Can i cancel my order?

All shipped orders cannot be cancelled. If you wish to cancel your order, let us know as soon as possible by contacting us via email. We'll do as much as we can. You can also manually cancel your orders on your user profile page. If you don't see a "Cancel button", it is very likely that your order has already been dispatched.

What if i receive a wrong product or a product in bad conditions?

We are committed to prepare and send our products in perfect condition. If you receive a wrong product or a faulty item, please email us info@gosiaorlowska.com, we'll be glad to help you.    

How do I determine my size?

To find your size, we recommend referring to our size chart, which provides detailed measurements for each product. You can find the size chart on the product page  or in the Size Guide section of our website.   

Please bear in mind that our clothing is tailored according to Asian Size Charts and therefore the sizing is a bit smaller than European or American sizing. So if You are not sure about the size or sizing is not specified please take a size bigger than You would usually do.

What if the item i want is out of stock?

We strive to keep our inventory up to date; however, in some cases, popular items    may temporarily go out of stock. You can feel free to reach us out by email or fill up the demand inquiry on the product page or follow us on social media to stay informed about restocks, custom order and new arrivals.   

                

We hope these FAQs have addressed your inquiries. If you have any further questions, please don't hesitate to reach out to our customer support team. We appreciate your interest in Gosia Orlowska Designs and look forward to providing you with exceptional service and timeless essential fashion.
Please feel free to reach out to us if you still have questions or if you need a specific item.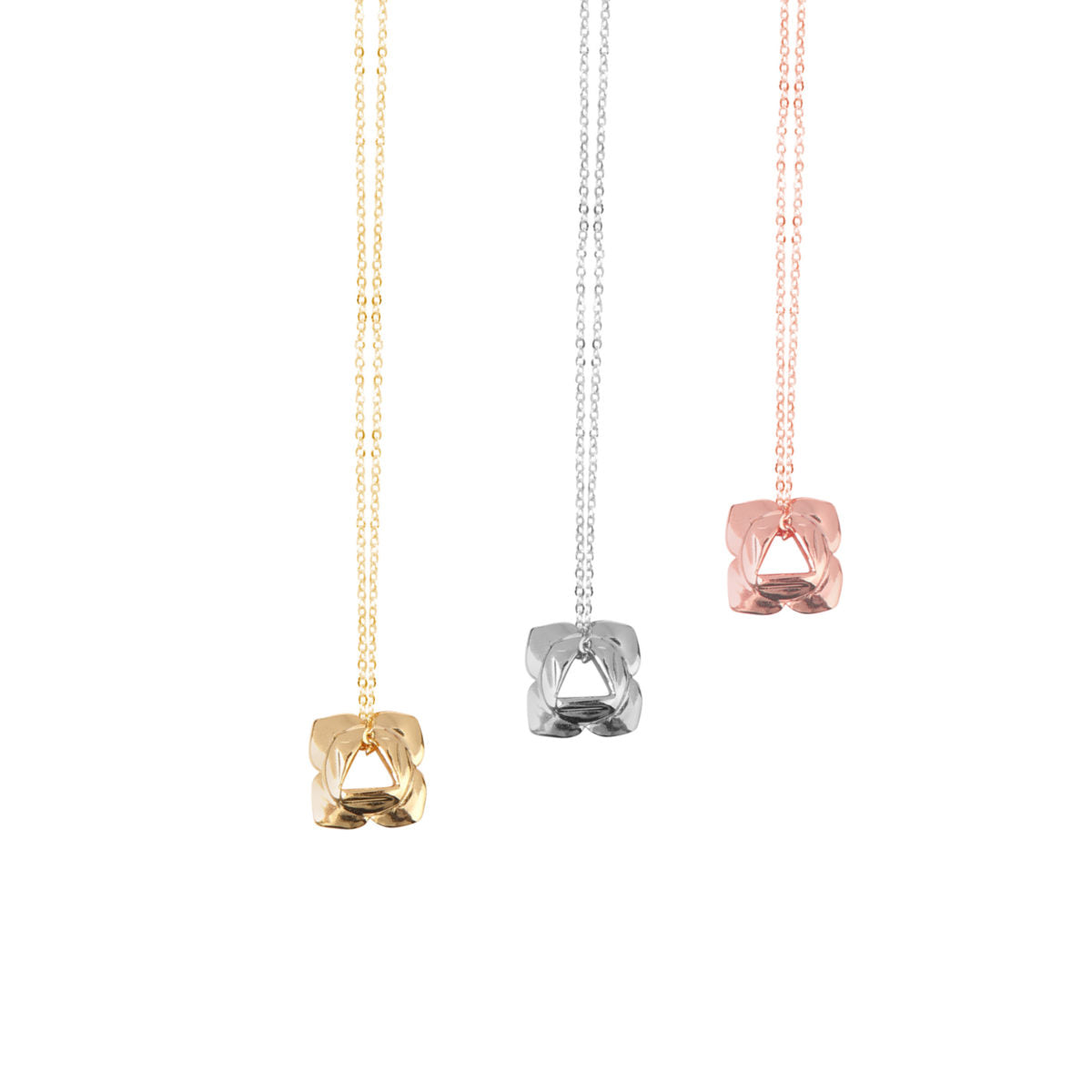 "REIA" ROOT CHAKRA SILVER NECKLACE
Sale price

$590.00
Regular price
Choose options