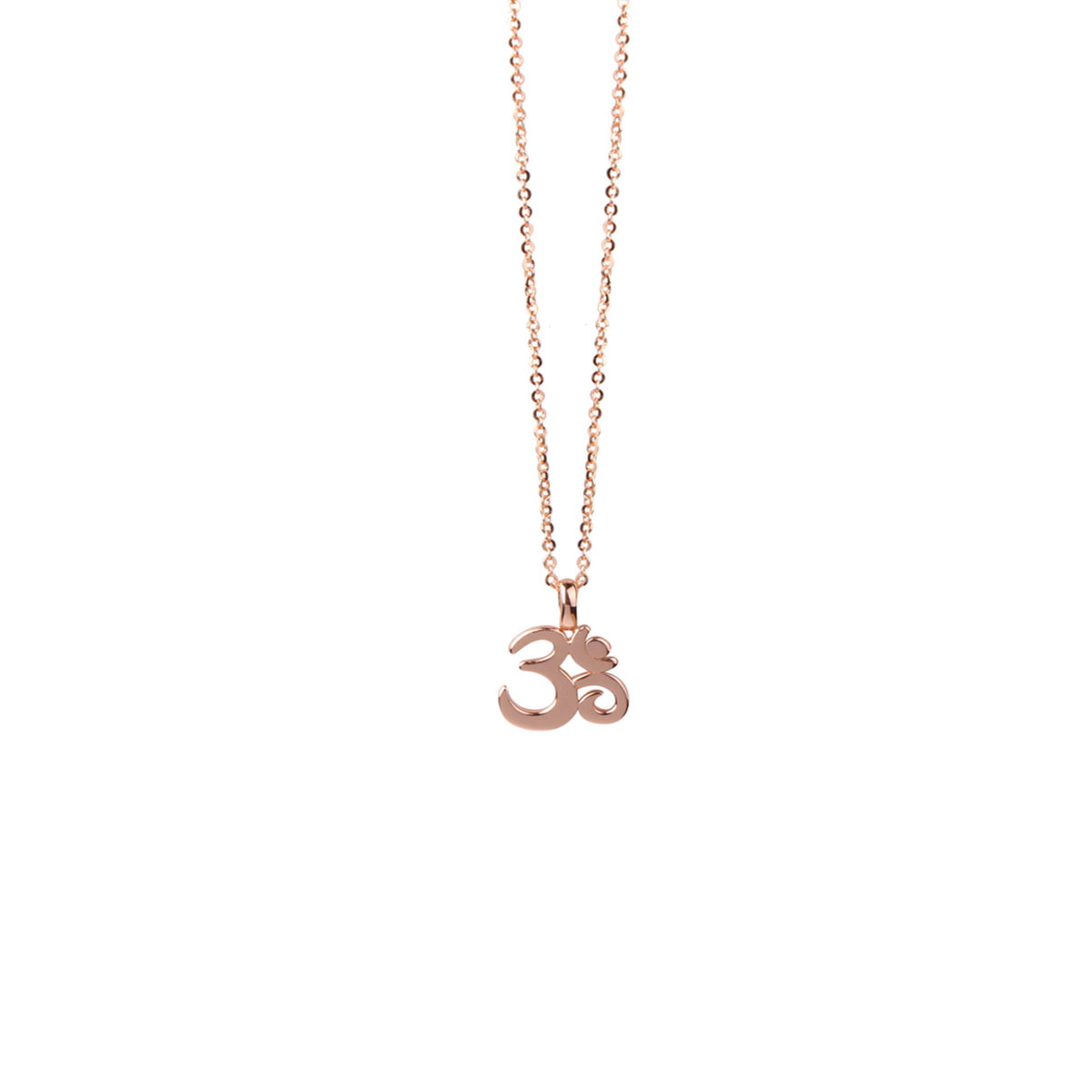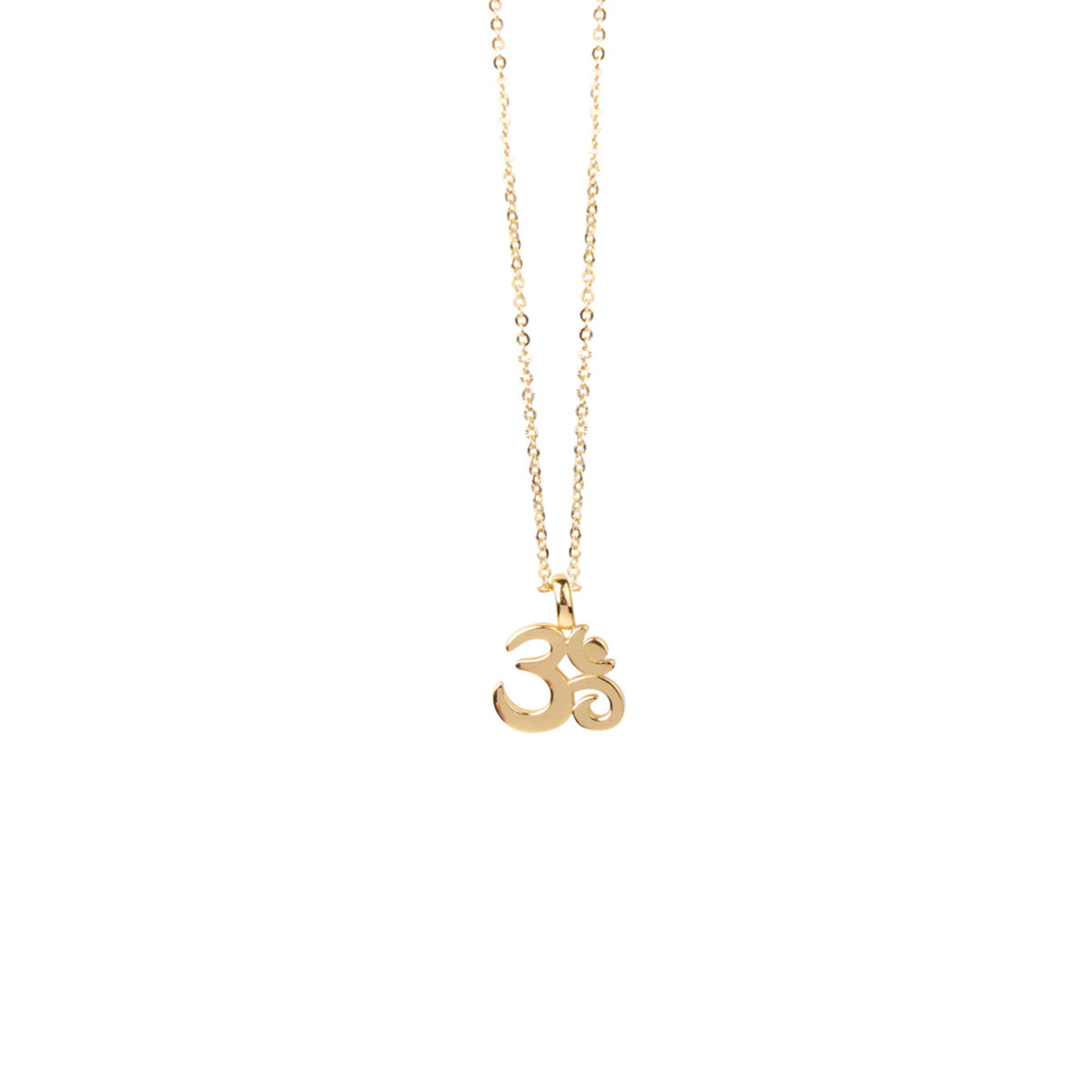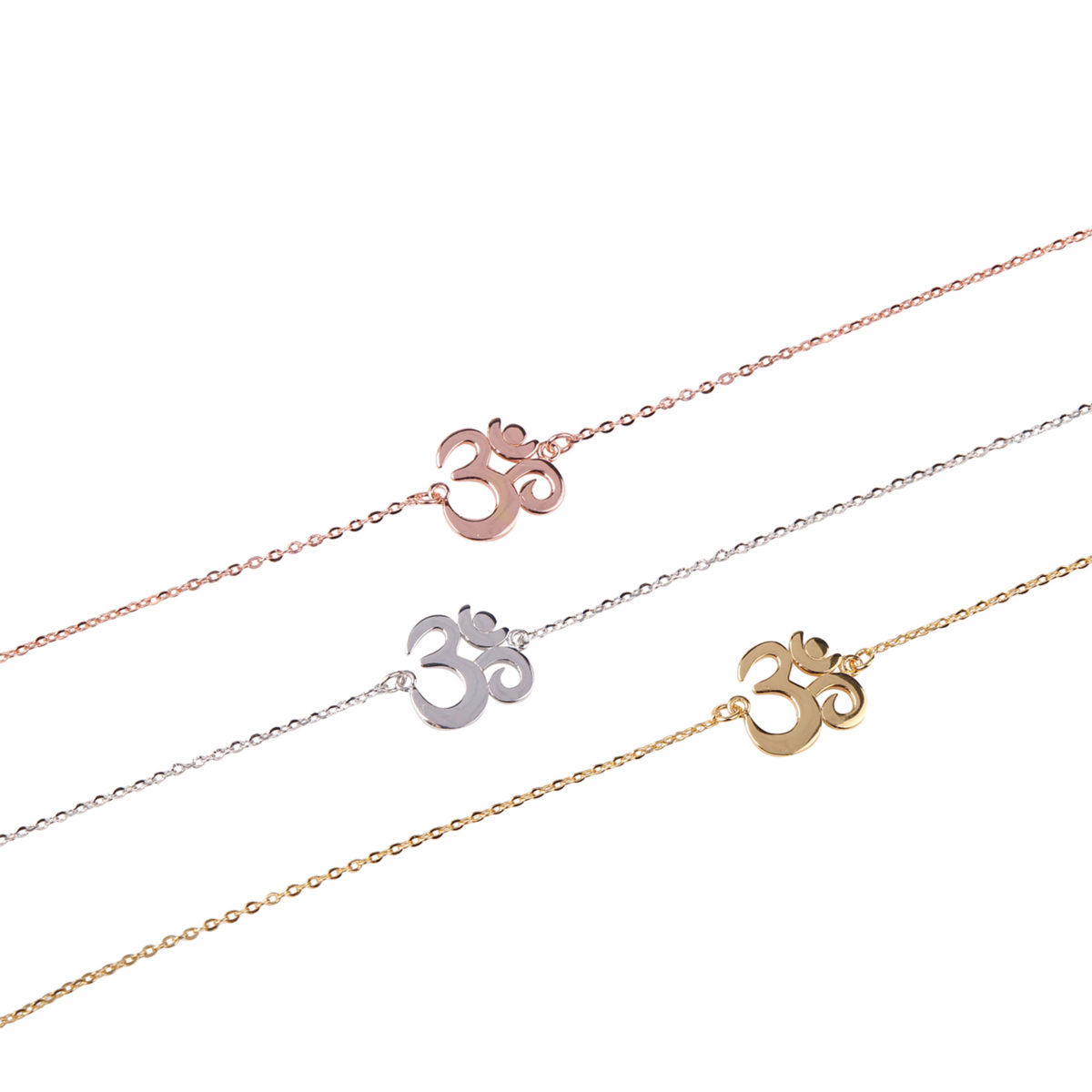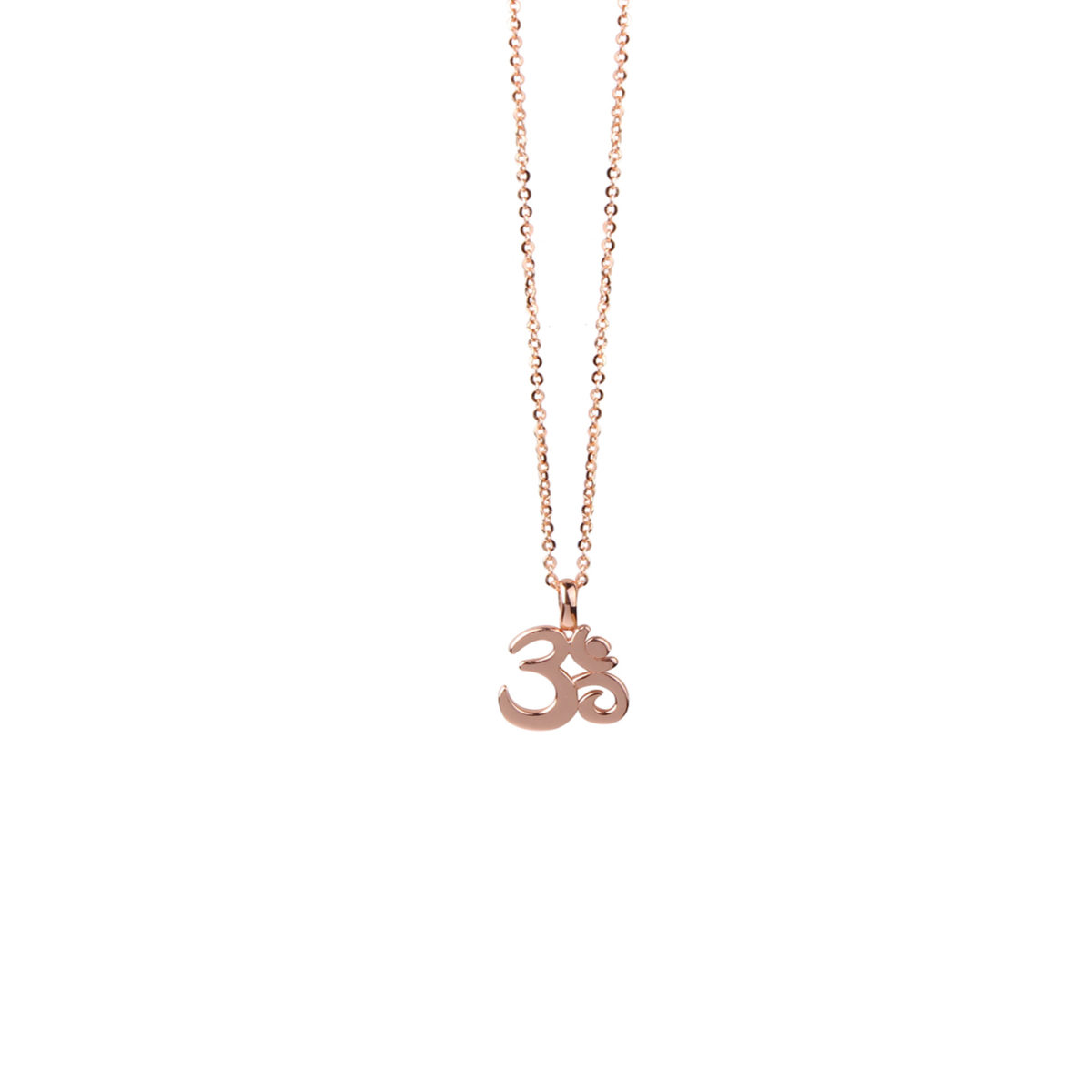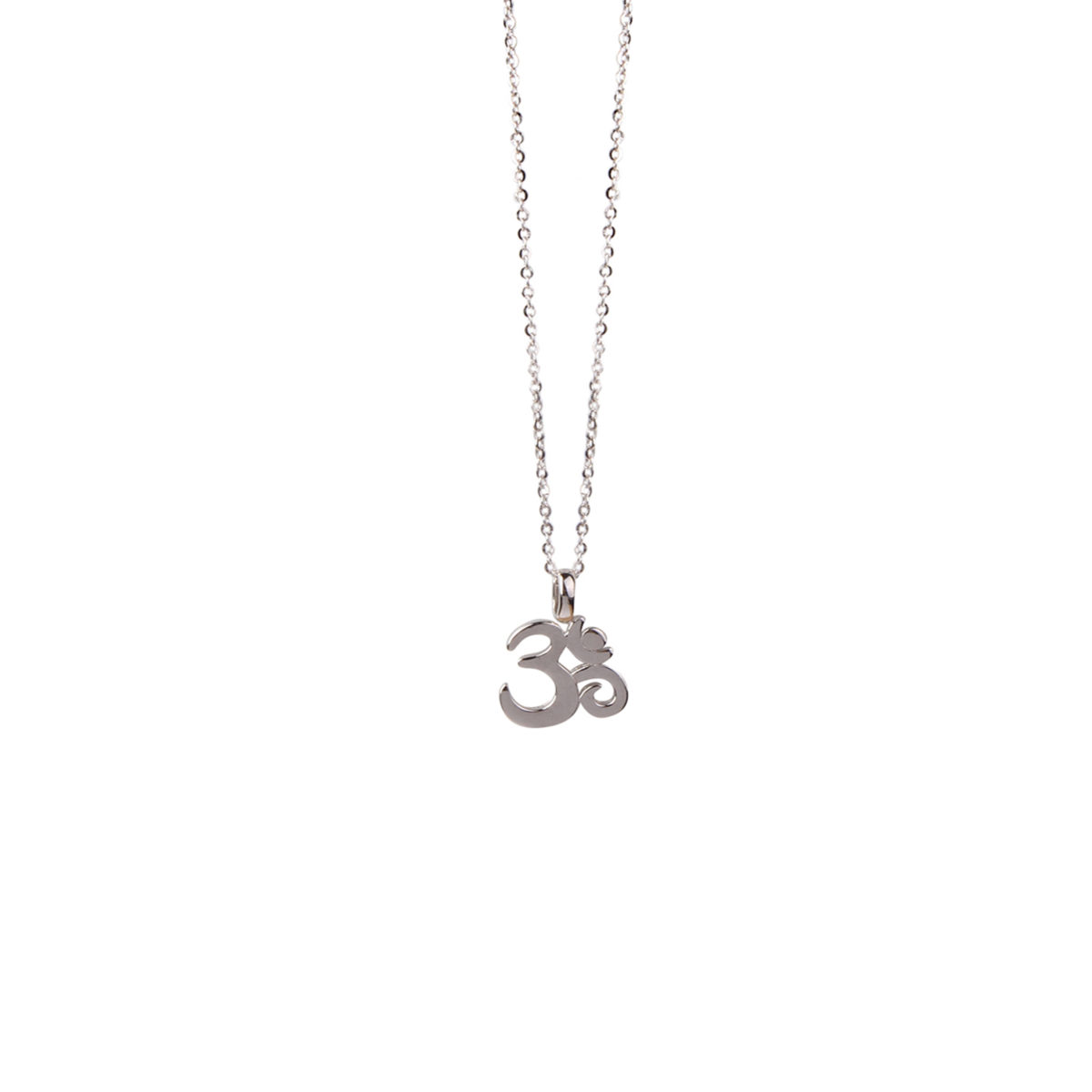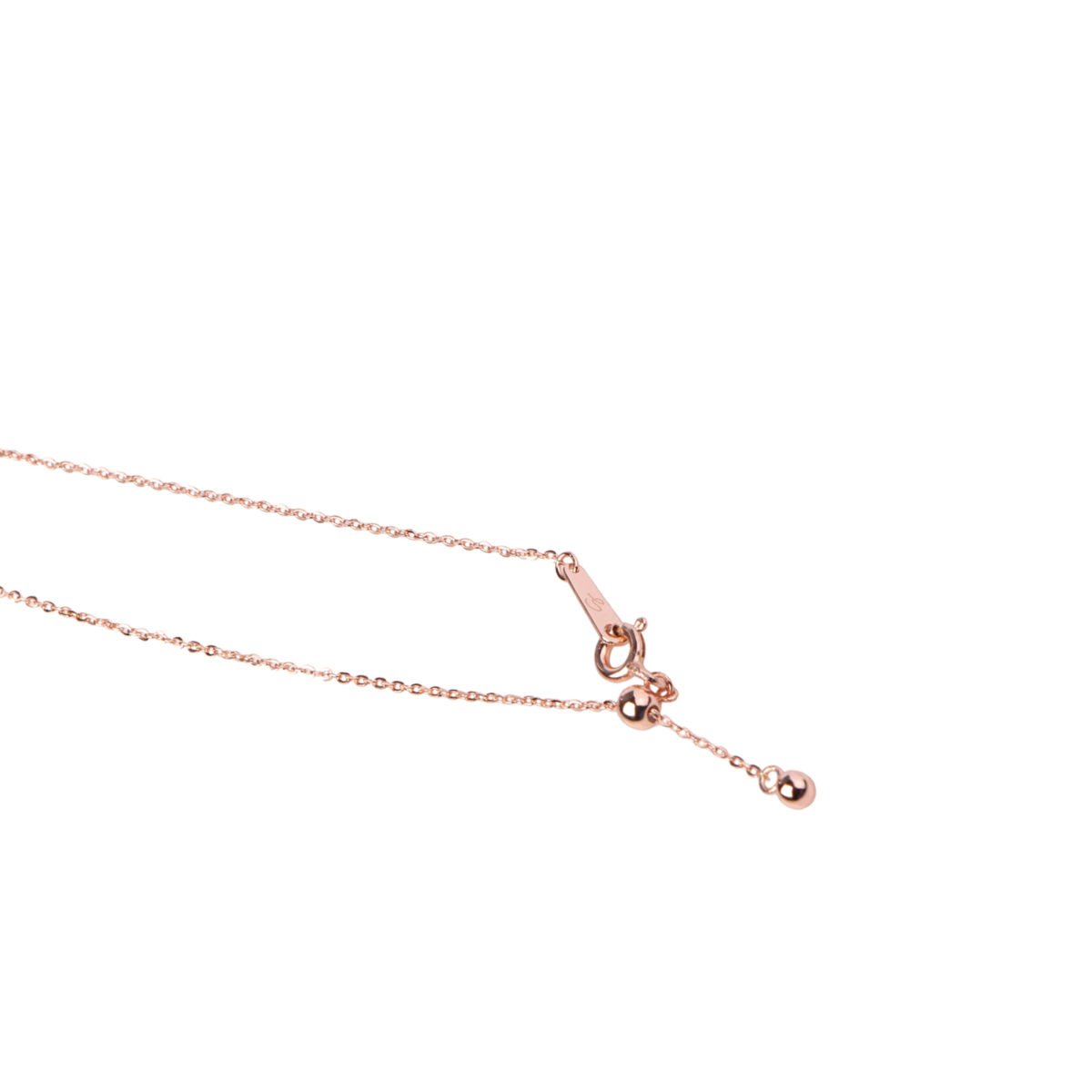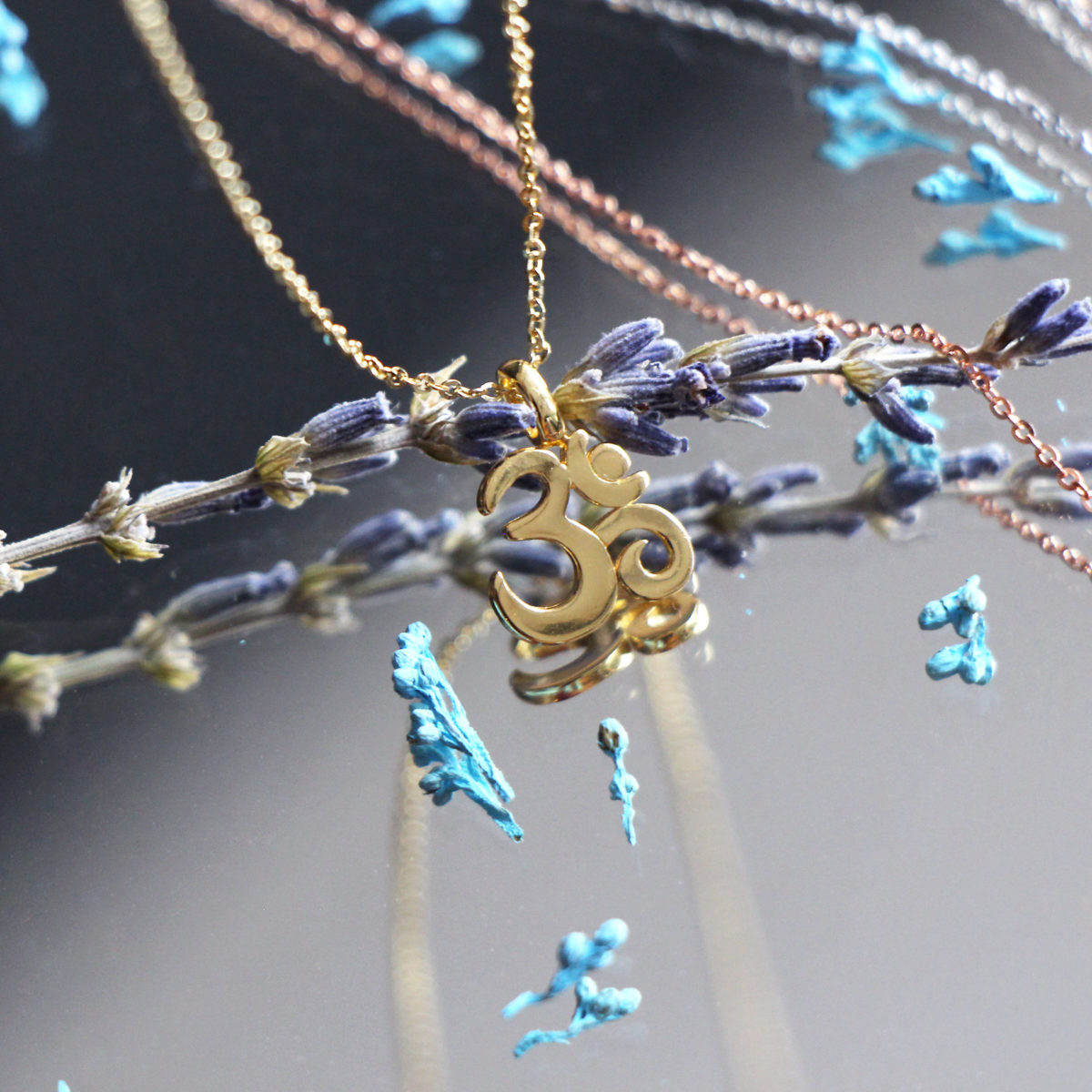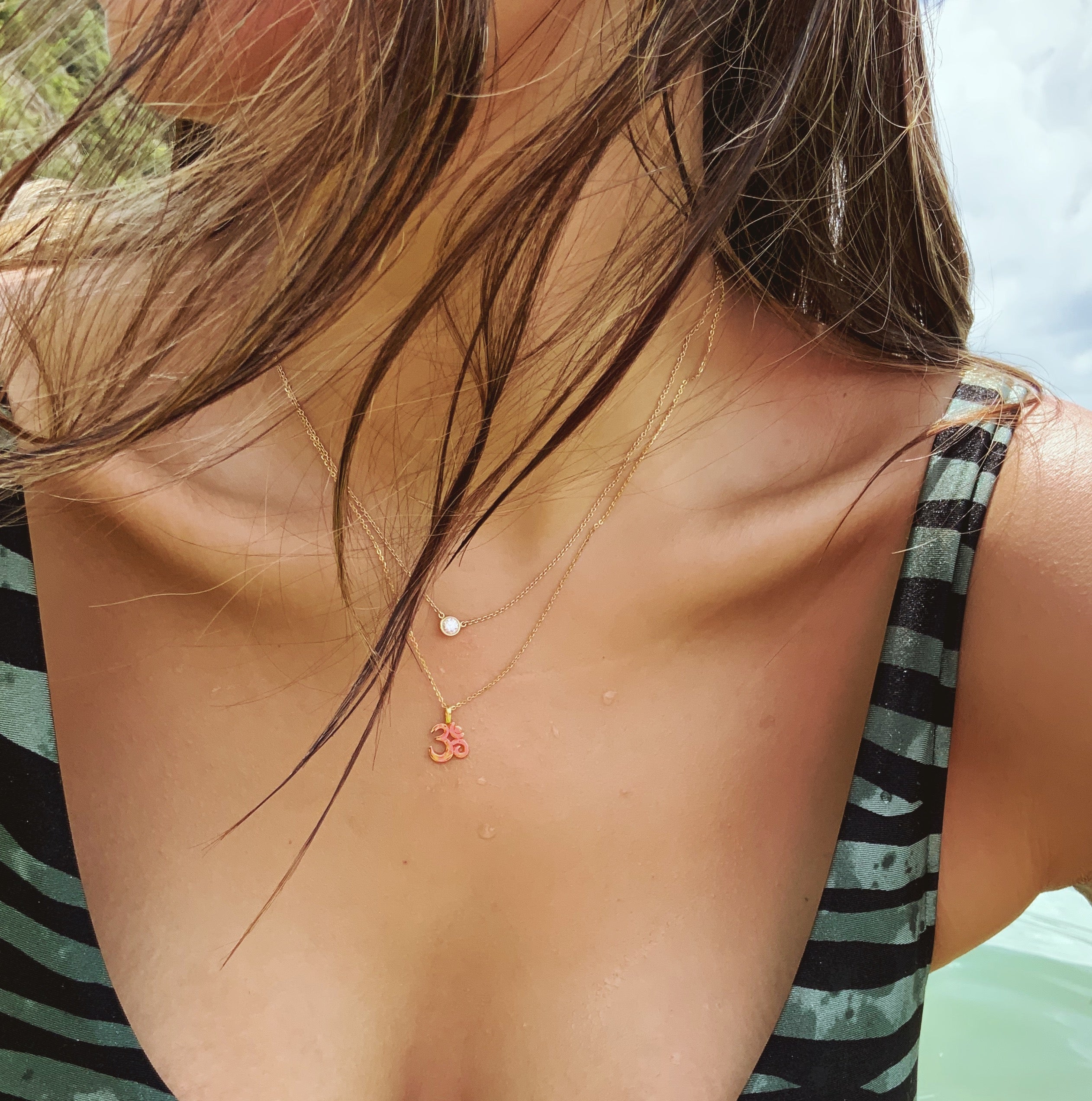 "DUNYA" OM 925 SILVER NECKLACE
Sale price

$590.00
Regular price
(/)
2 in stock
1 in stock
13 in stock
---
Our "DUNYA" OM 925 SILVER NECKLACE is a simple but yet elegant jewellery piece that is very versatile, can be worn by itself or layered with other necklaces. 

Additionally,as an amulet,  Om helps us connect with our own divine energy. Nowadays many people are even seen wearing the Om symbol in the form of jewellery to bring positivity to their life. Meanwhile, it is believed that wearing the Om symbol calms down your senses, relieves tension, as well as generates awakening and consciousness.

Description:

– 925 Sterling Silver / 18ct Gold on Sterling Silver / 18ct Rose Gold on Sterling 

– OM approximated 1cm (w) x 1cm(h)

 

– Necklace length can be adjusted

– Necklace full length approximately 45cm long

Origin and Meaning of Om


It is believed to have first originated as an ancient Sanskrit symbol found in Vedas from around 1500-1200 BC before it began spreading to its present state.
Om is more of a religious sound than anything else though it also cannot be limited to a religious sound, it encompasses more than religion. Om is basically regarded as a sacred sound and mantra. Yet, for each religion and tradition that uses the sound, it has varying meanings and connotations.

Om, sometimes written as Aum or ohm, is derived from three letters of Ah- representing the beginning of all sounds, Ooo- representing the energy of the universe and Mmm signifying the transformative energy of the universe. The fourth sound is silence (Tangata) which is vibration beyond oral enunciation. This has eventually, metamorphosed into the present Om. 

Uses of Om

This Sanskrit symbol is regarded as the root of all human sounds; it is considered as containing all the powers of the universe. It also represents many threes including the present, future and past, the three stages of our existence – birth, life and death, the three divine powers – creation, preservation and transformation, the three essences in one spirit – immortality, omniscience and joy, the three worlds of subtle, physical and casual and many other sets of three.

Om is used at the beginning of mantras and chants like at the beginning and end of yoga exercises, or the Buddhist's 'Om Mani Padme, Hum'. It is also used in the beginning and end of prayers and chants like in the Vedic prayers that end with 'Om Shanti, Shanti, Shanti'. While some use the Om sound for meditation, it is purported to have calming effects when chanted. It also helps in focusing the mind.

 ----------------------------------

Remarks:
Protect your jewellery by storing it individual pouches or airtight bags to prevent it from reacting with the Sulphur in the air or from being scratched.

Sterling silver tarnishes, especially when exposed to salt air and products containing sulphur. However, silver that is worn regularly used typically needs less care, so we encourage you to use or wear it every day!

 
We hope you love what you have ordered! But in case you are not 100% satisfied or have changed your mind about the purchase, returns and/or exchanges are allowed. All returns and exchanges are a subject to a 7 day return and exchange policy counting from the day of purchase (receiving the order in case of pre-order and online purchases) under the following conditions:

All returns and exchanges due to change of mind are subject to a 7-day return and exchange policy upon receipt of an online order and in-store purchase from date of purchase, subject to the following terms and conditions:

Items must be returned in new, unworn, unwashed, undamaged, and unaltered condition and have the original tags attached (original packaging for jewellery, shoes and accessories).

NON-RETURNABLE ITEMS: Bodysuits, swimwear, customized items and any discount items are non-fundable.

Items must be returned / exchanged within 7 days of receipt. To process an exchange / refund, please contact our customer service team by email at info@gosiaorlowska.com or in store @Whtie shop A, 24-26 Aberdeen Street, Central, Hong Kong and our team will help you out.

 

About order, shipping & delivery fee: 

Once the order has been paid, usually will need 1-3 days to process your order (It might take additional time during sale periods, holidays, and unforeseen circumstances such as extreme weather events). You will receive a notification with tracking number once your order has been shipped.

We offer free local (Hong Kong) delivery for purchase over HKD 500 and free delivery for Asia countries over HKD 1000 purchase. We also offer international shipping too, you can check the shipping fee before check out. If you have any enquires about international shipping, please feel free to contact us at info@gosiaorlowkska.com

If taxes and/or duties are incurred for your parcel, you will be responsible for covering the fees before delivery can proceed. 

In most cases, the package will be delivered within the estimated time of arrival. However, the actual delivery date may be affected by flight arrangements, weather conditions and other external factors. Please refer to the tracking information for the most accurate delivery date.


 
How long will it take for my order to arrive?

All orders that comprise of items that are in stock will be prepared and sent within 48-72 business hours after receiving by the customer an official order conformation. This time frame might vary during sales and promotion periods. 

Items that are not in stock, especially in case of clothing, it takes up to 2 weeks to have them made. We will inform You in case of necessity of making them to order. If delivery time will be too long for You, You can cancel the order. 

Can i cancel my order?

All shipped orders cannot be cancelled. If you wish to cancel your order, let us know as soon as possible by contacting us via email. We'll do as much as we can. You can also manually cancel your orders on your user profile page. If you don't see a "Cancel button", it is very likely that your order has already been dispatched.

What if i receive a wrong product or a product in bad conditions?

We are committed to prepare and send our products in perfect condition. If you receive a wrong product or a faulty item, please email us info@gosiaorlowska.com, we'll be glad to help you.    

How do I determine my size?

To find your size, we recommend referring to our size chart, which provides detailed measurements for each product. You can find the size chart on the product page  or in the Size Guide section of our website.   

Please bear in mind that our clothing is tailored according to Asian Size Charts and therefore the sizing is a bit smaller than European or American sizing. So if You are not sure about the size or sizing is not specified please take a size bigger than You would usually do.

What if the item i want is out of stock?

We strive to keep our inventory up to date; however, in some cases, popular items    may temporarily go out of stock. You can feel free to reach us out by email or fill up the demand inquiry on the product page or follow us on social media to stay informed about restocks, custom order and new arrivals.   

                

We hope these FAQs have addressed your inquiries. If you have any further questions, please don't hesitate to reach out to our customer support team. We appreciate your interest in Gosia Orlowska Designs and look forward to providing you with exceptional service and timeless essential fashion.
Please feel free to reach out to us if you still have questions or if you need a specific item.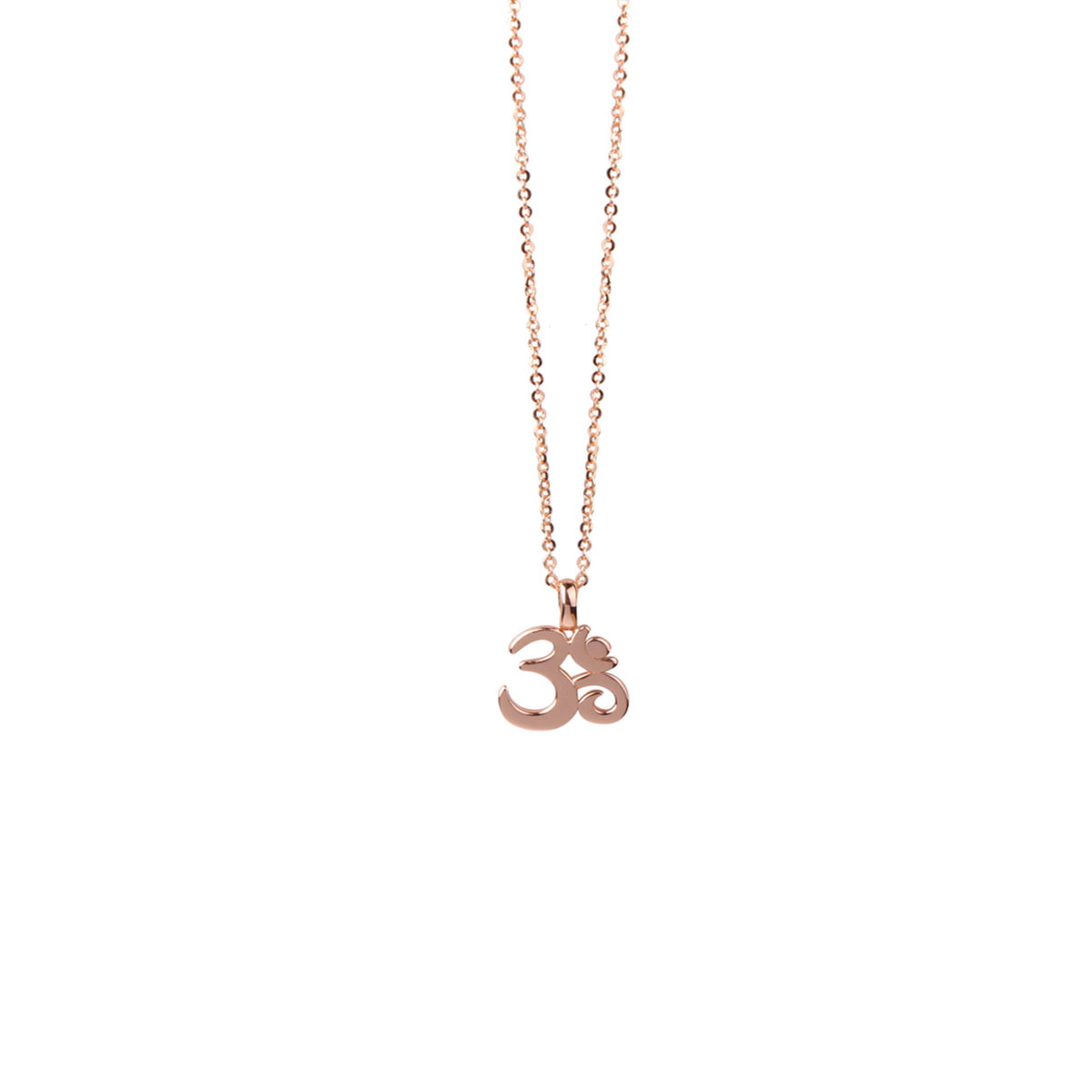 "DUNYA" OM 925 SILVER NECKLACE
Sale price

$590.00
Regular price
Choose options